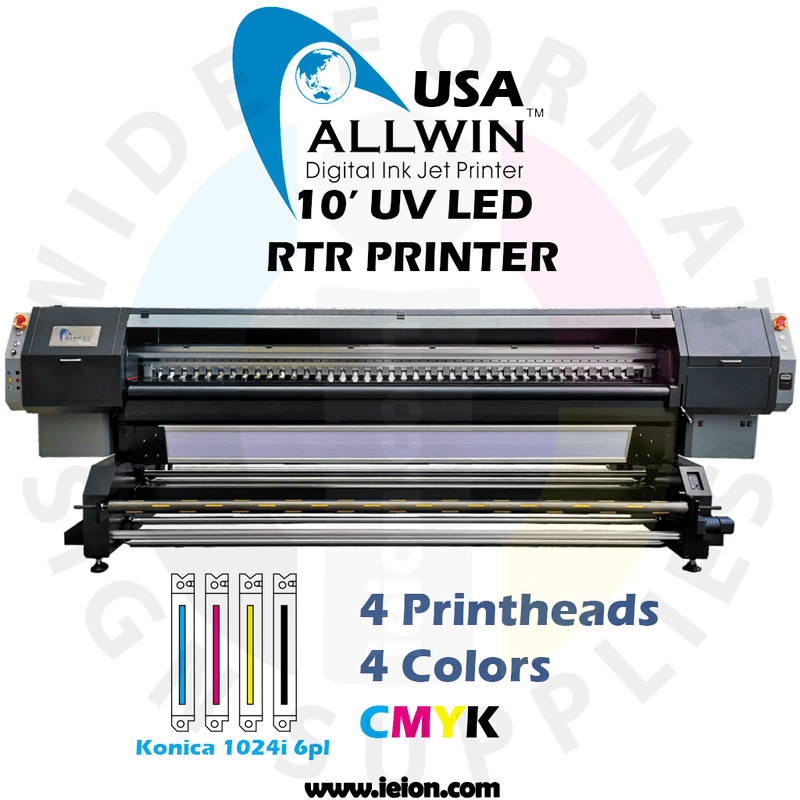 ALLWIN PRINTER UV LED RTR 10' K1024i 6pl 4H
Excellent 10' wide roll to roll UV LED printer with 4 printheads Konica 1024i of 6pl, one for each color: Cyan, Magenta, Yellow and Black.
The printer is ready for white color to add at any time an additional 1 and/or 2 print heads in the future.
Really Fast printer with up to 700 sqf/h (65m2/h).
Awesome ink price by liter in bulk without chips and/or protections.
One year warranty in printer parts (Not consumables)
Product Details
Specifications
Printers Specifications
Printheads

Konica 1024i 6pl

Base System

Roll to Roll

Main feature

Print

Printing Size

126 in