Bordeaux PLASMA HF 3L CONTAINER + CHIP
Bordeaux PLASMA HF 3L CONTAINER + CHIP
Bordeaux's Plasma HF is a Printer specific™ solution for HP® Scitex FB500/700 flatbed models that are fully Mix & Match. The simple plug and print solution does not require technician assistance and zero downtime conversion.
No need for re-profiling or flushing with excellent print quality of reliable vivid colors
Broad compatibility for a wider range of substrates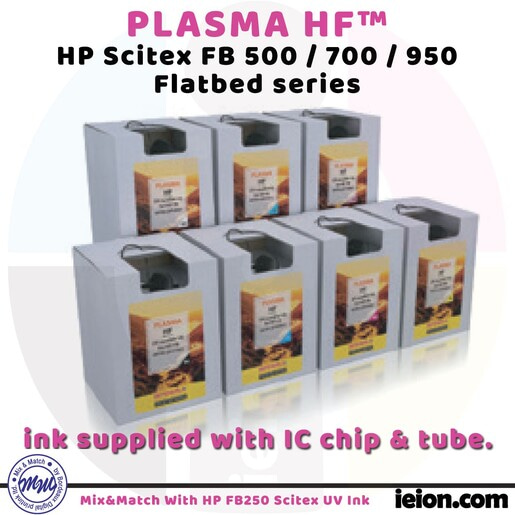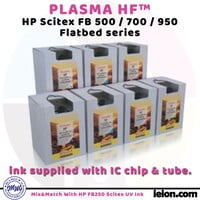 Benefits and Primary Features:
Extended outdoor durability
Inks match all attributes of the HP FB 700/500 for optimal performance.
Rigorous testing and stringent quality assurance guarantees precise color reproduction and high printing performance making the inks suitable for every rigid and flexible media.
Incorporates Bordeaux Mix & Match™ and Printer specific™ technologies making the conversion simple, one color at a time, for maximum cost saving.
Printer Compatibility:
HP® Scitex FB500/700 flatbed printers