iohda Loki Adhesive Vinyl Gloss 54"x150'
IOHDA Loki Adhesive Vinyl Gloss. Is an Economical short-term general signage and flat indoor/outdoor application adhesive printable media. Has a heavy liner to prevent curling under heavy heat from some printing technologies. The based adhesive will give medium tack with a permanent bond after curing period (about 24/h).
Compatible printing technology: Latex, Solvent, Eco-Solvent, UV, UV-LED, Screen Print
Durability: 1 year
Recommended applications: Stickers, Print & Cut, Decorations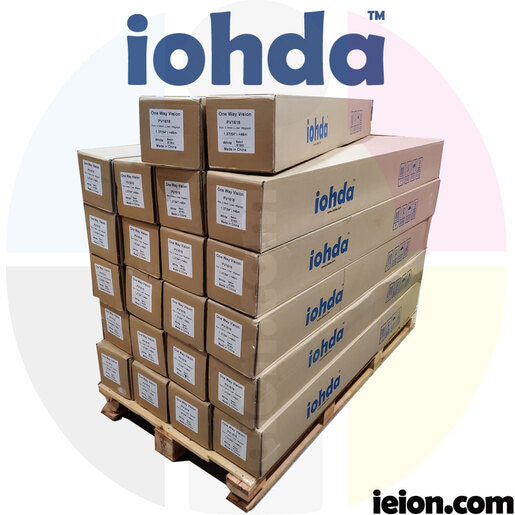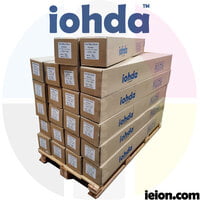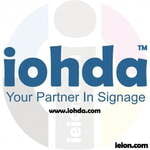 Description:

iohda Loki Adhesive Vinyl Gloss
| | |
| --- | --- |
| Thickness | 3mil (80 micron) |
| Front Film | Calendered PVC Film white |
| Adhesive Type | Permanent Solvent Base clear adhesive |
| Release Liner | 140Gr. Silicon Coated Kraft paper |
| Finish | Gloss and Matt |
| Elongation | Aprox. 140% |
| Temperature resistance | When applied to Aluminum -30F to +150F |
| Application Temp. | 50F to 90F (10C to 32C) |
| Available size | 54 inches x 150 feet (137cm 46mt) |
| Shelf Life | 2 years (under good storage conditions) |
| Comp. Overlaminate | Iohda Fury Lamination (short term) |


The surface in which the material will be applied must be clean. Any contaminate like dust, oil or chemicals will affect adhesion. Any painted or lacquered surface must be completely dry (cured) before application. Compatibility with any lacquered or painted surface should be tested by the user. Some latex paints may cause adhesion reactions.
Some materials may have porous surfaces that may cause poor adhesion.


Statement: All technical information herein is based on private tests and does not warrant or guarantee the accuracy or completeness of this information. Printing quality, color matching and adhesion may vary on different printing systems. Seller's and manufacturer's only responsibility shall be to replace any quantity of the product proved defective. Seller or manufacturer shall not be liable for any cost or expense incurred in the processing or printing of this product. For special applications independent testing would be recommended. For more information visit www.iohda.com