iohda Loki Glossy 54in x 150ft
Economical short term adhesive vinyl for indoor and outdoor solutions. Has a 140g liner lies flat while
printing on all platforms. Great for decals and
flat surface applications.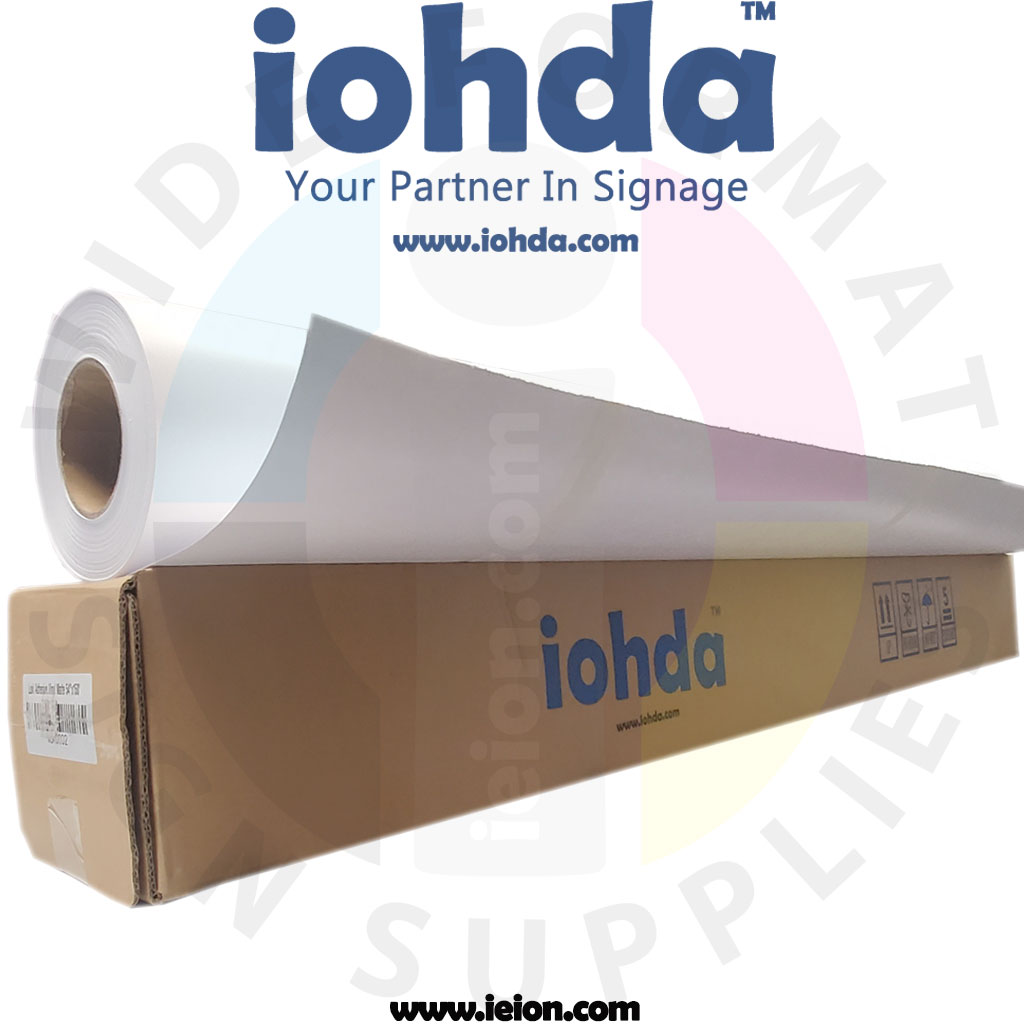 Product Details
Specifications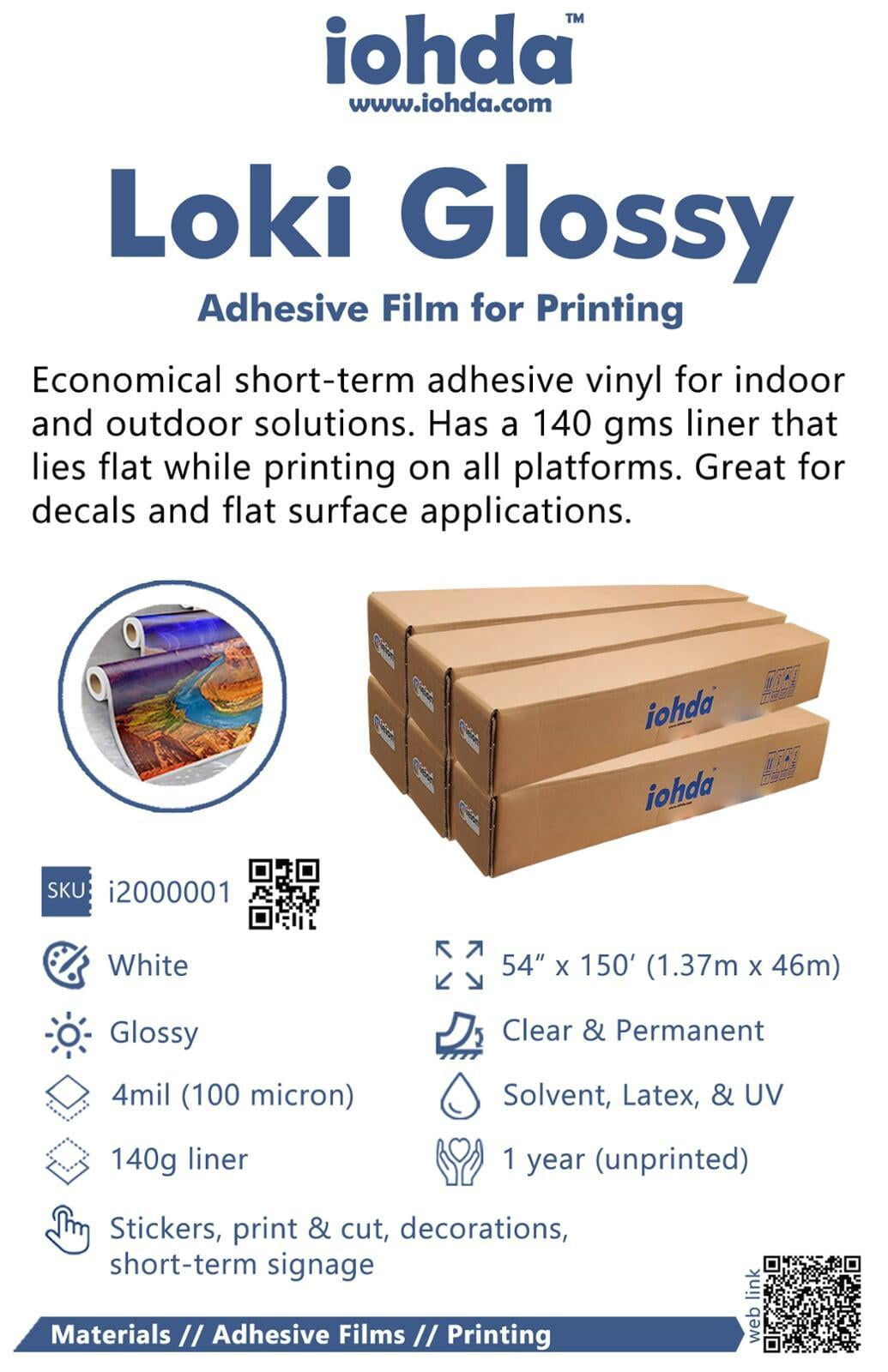 The surface in which the material will be applied must be clean. Any contaminate like dust, oil or chemicals will affect adhesion. Any painted or lacquered surface must be completely dry (cured) before application. Compatibility with any lacquered or painted surface should be tested by the user. Some latex paints may cause adhesion reactions.
Some materials may have porous surfaces that may cause poor adhesion.

Statement: All technical information herein is based on private tests and does not warrant or guarantee the accuracy or completeness of this information. Printing quality, color matching and adhesion may vary on different printing systems. Seller's and manufacturer's only responsibility shall be to replace any quantity of the product proved defective. Seller or manufacturer shall not be liable for any cost or expense incurred in the processing or printing of this product. For special applications independent testing would be recommended.

iohda Loki Glossy flyer:


Adhesive Films
Created for

Printing

Width

54in

Length

150ft

Finish

Glossy

Face Color

White

Back Color

White

Solvent Printing

Yes

UV Printing

Yes

Latex Printing

No

Screen Printing

Yes

Durability

1 year

Packaging

Carton Box

Thickness

4mil

Product Type

Monomeric

Film Type

PVC

Liner Weight

140gsm

Adhesive Color

Clear

Adhesive Strength

Medium Tack

Adhesive Base

Solvent Based

Adhesive Type

Permanent

Adhesive Film Type

Vinyl