Tron Vertical Up Slide Pneumatic Double Station Heat Press 16in x 20in
The
Tron Vertical Up Slide Pneumatic Double Station Heat Press 16in x 20in features:
Digital control meter makes data input much easier and control time and temperature precision.




Built-in counter to record production capacity.

Adopt brand electronic components: F.R.L, relay, switch, air cylinder etc.

Air pressure can be adjusted according to material thickness.

100x125mm powerful cylinder to generate even and stable pressure.

2 stainless rod Dia.50mm and 30mm to make machine running very stable and smooth.

U shaped Heating elements was casted in aluminum to provide even temperature.

Equipped with two infrared ray to help position article (optional)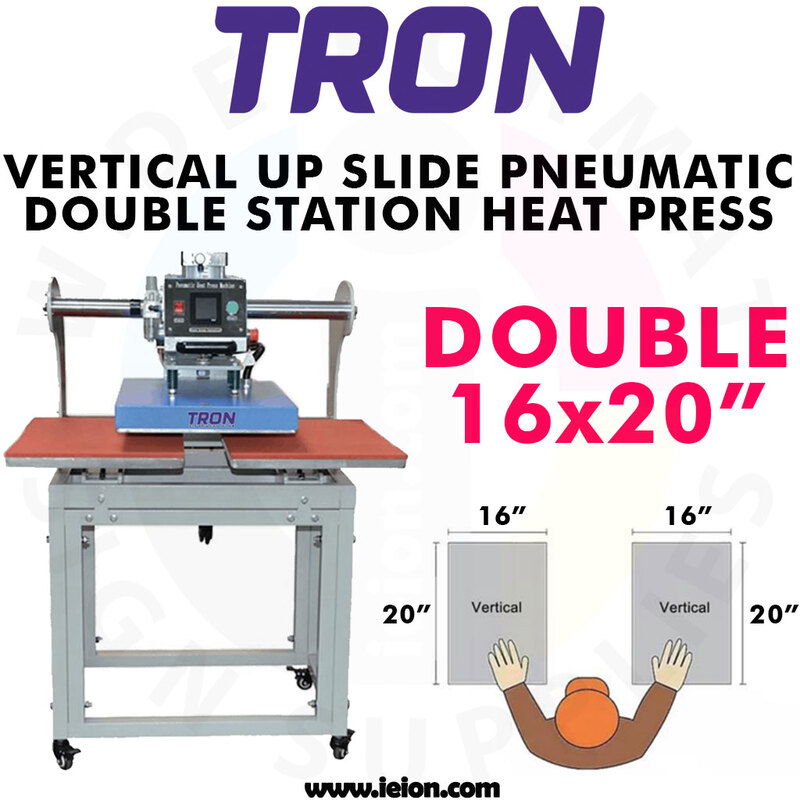 Product Details
Specifications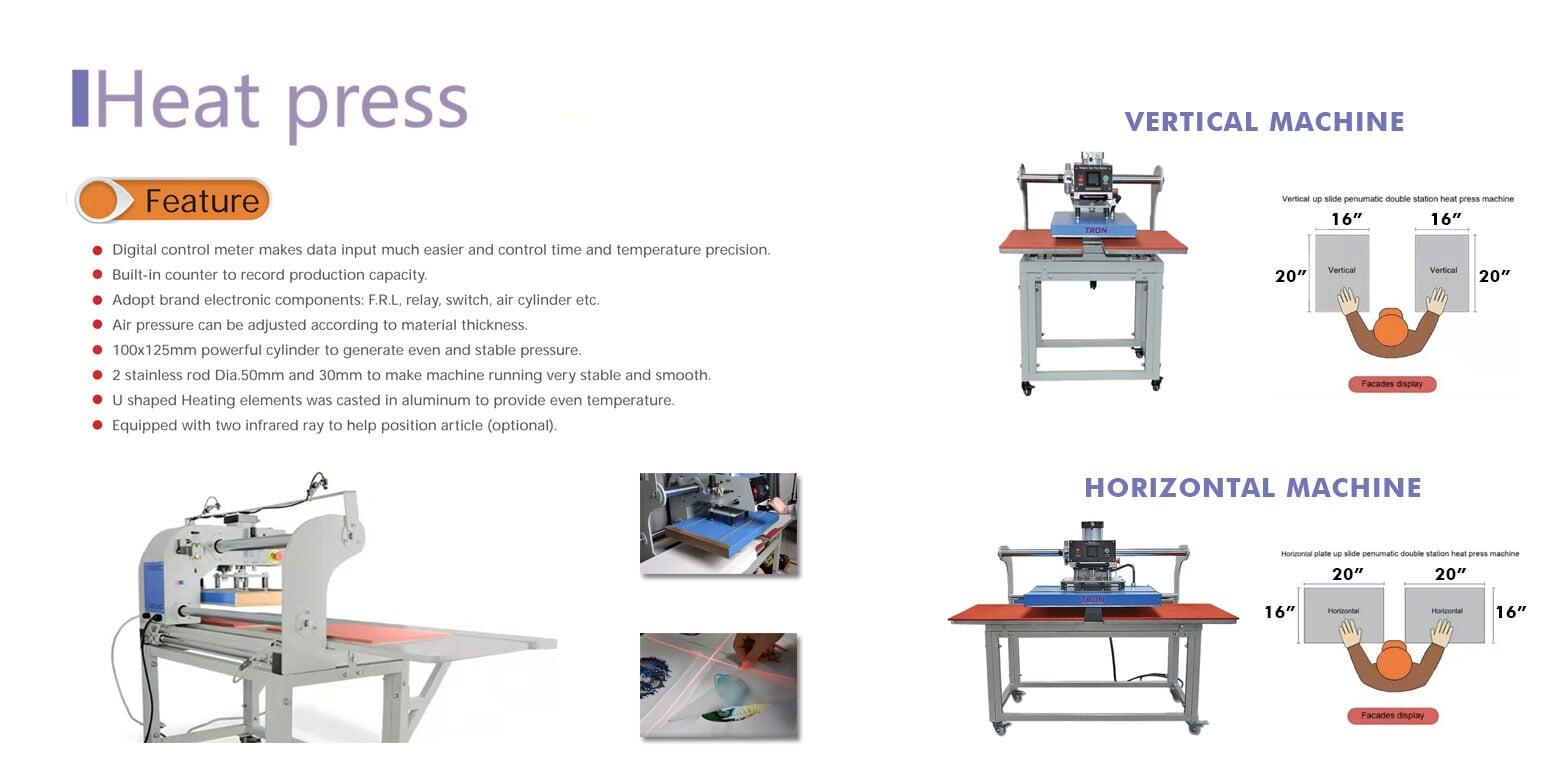 CHECK OUT THE TRON 3RD GEN DTF PRINTER AND DRYER UNIT!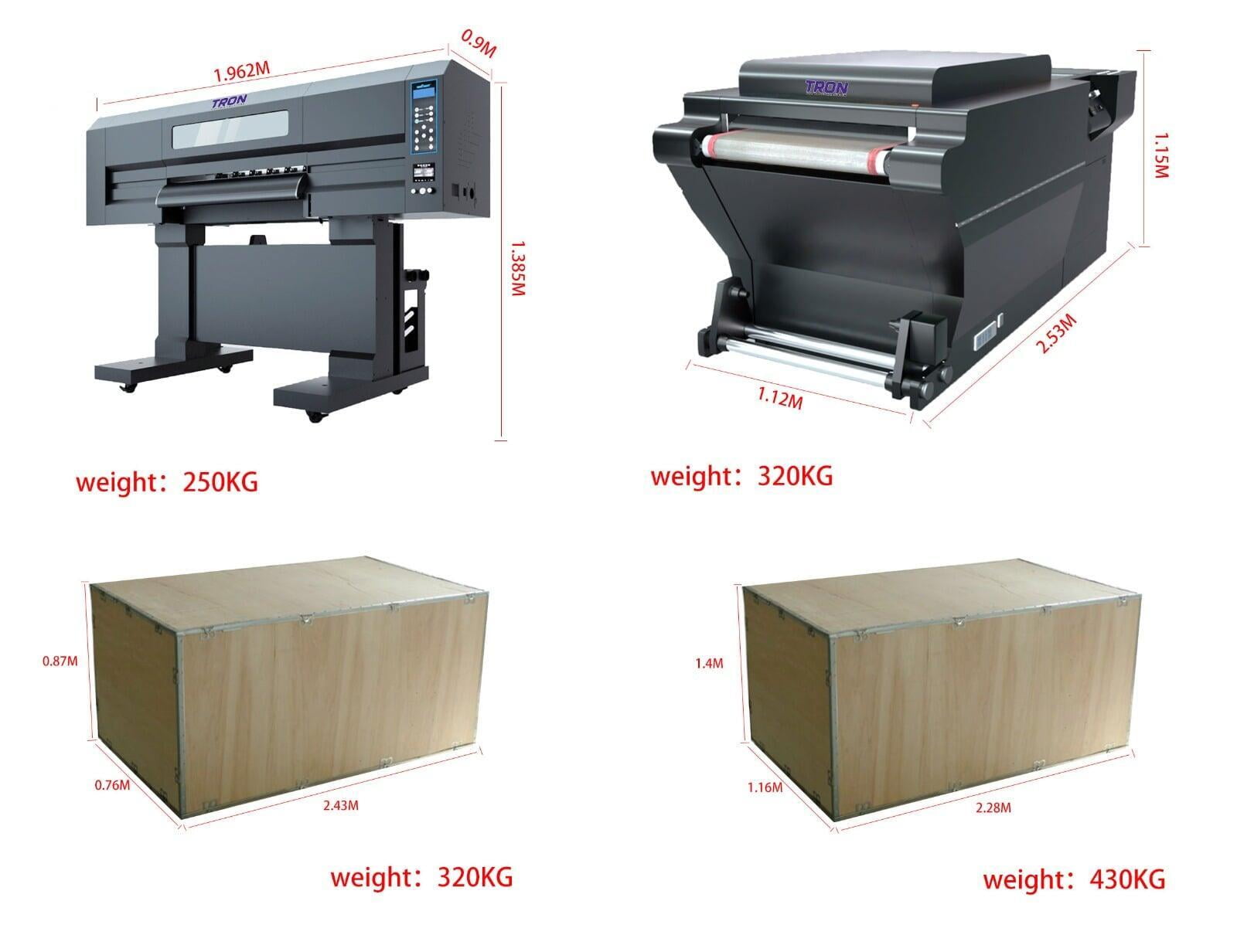 Equipment Type
Equipment Type

Heat Presses