Cartongraf Genova Lamination Matte 54"x150'
Lamination Matte Printable

54"x150'
Soft PVC film 3 mil (80 micron) with permanent adhesive for digital printing.
Printable by Solvent, Eco-Solvent, UV and Latex inks.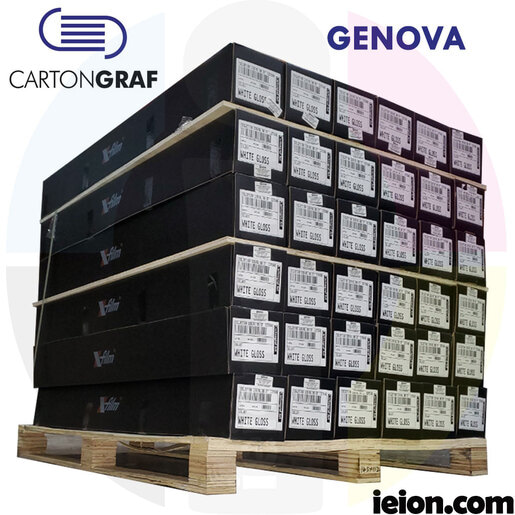 Product Details
Specifications
Silicone-coated paper 120 g/sq. m
Polyacrylate, permanent, transparent.
Suitable for promotional labels and advertising in short- and medium-term outdoor applications.
Fit to be applied on curved or shaped surfaces. Printable by Solvent, Eco-Solvent, UV and Latex inks.
It's important to leave a 5mm frame around the print without any printing. After printing, the ink must be allowed to thoroughly dry, in order to avoid any issues when later combined with the laminate. Surfaces to which the material will be applied must be thoroughly cleaned and free from dust, grease or any other contamination that could affect the adhesion of the material. The print should be dried for at least 48 hours, to be completely dry, before lamination. Freshly lacquered or painted surfaces should be allowed to dry for at least three weeks and to completely cure. The compatibility of selected lacquers and paints should be tested by the user, prior to application of the material.
SAFETY AND DISPOSAL

To be classified as "special industrial, not dangerous, waste" and therefore to be disposed of with urban solid waste at controlled waste dumps or incinerators.
Media
Durability

3 year unprinted

Thickness

3 mil

Removability

Permanent

Film Type

Calandered

Adhesive Type

Water Based

Adhesive Color

Clear

Finish

Matte