Bordeaux Fuze MX 1 Liter Bottle
Non-returnable
The Bordeaux Fuze MX 1 Liter Bottle is a light solvent ink formulation that is Mix and Match ink as well. It has an excellent printing quality and a very low odor level, which makes it environmentally safer.
The Bordeaux Fuze MX 1 Liter Bottle features:
Free of Cyclohexanone and NMP
Quick drying that enables high speed printing
Good fixation on a wide range of substrates
Compatibility with a wide range of coated and uncoated media
Very wide color gamut, vivid vibrant colors
Extra wide color gamut, with vivid Magenta
Up to 2 years outdoor durability without lamination
Compatibility with Epson heads, Mimaki, Roland, Mutoh, Allwin, others...and more!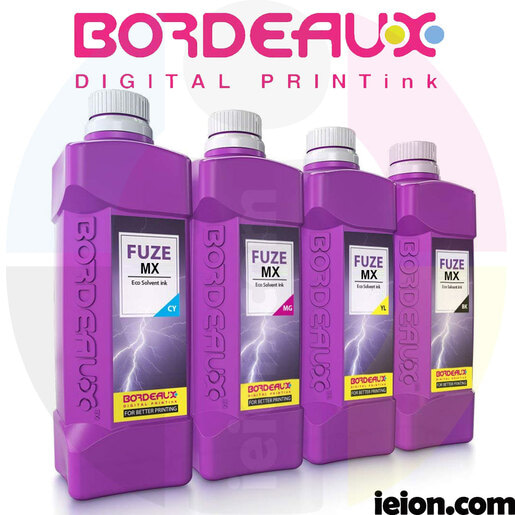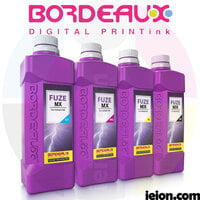 Useful Links:
Introduction to Bordeaux's high quality materials and company: