Tron HP 16in x 20in Heat Press Machine
Swing Head manually Heat Press
Size 16in x 20in with
Digital Panel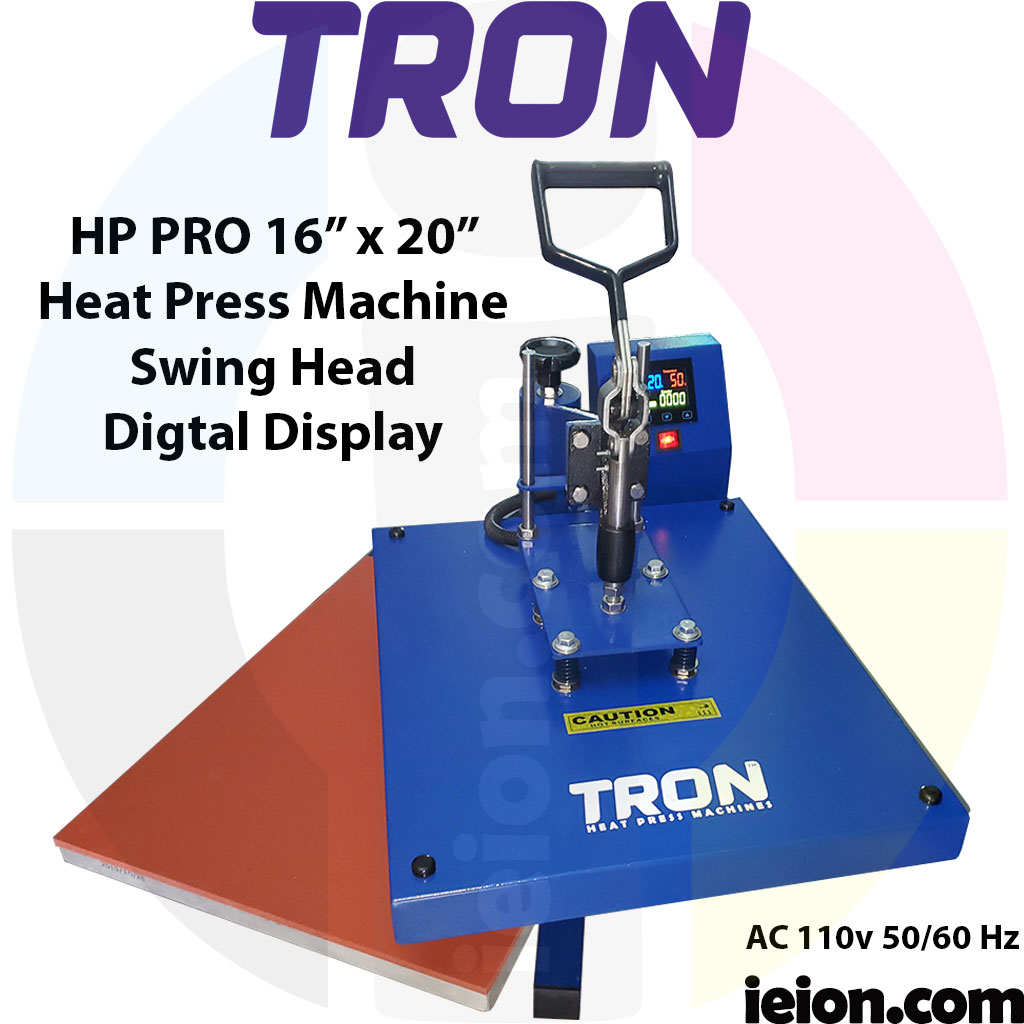 Product Details
Specifications
Tron HP PRO 16in x 20in Heat Press Machine
Specifications:
Voltage: AC 110v 50/60Hz
Power: 1.8kw~3.5kw
Temperature: 0~399oC
Time ranges: 0~99Sec
Working table:16x20" (40x50cm)
Digital Display
Hot-plate made super-accurate tube technology.
Entire digital display for time and temperature.
Error range+-1oc,
Easy control designed.
Even pressure adjusted by shaft.
Which short distance.
Making large scope perfect figuration and excellent function
Download the manual from our desk portal.
Equipment Type
Equipment Type

Heat Presses